Department B+W
Study at a top university in Germany!
Offenburg University is a research-rich, business focused, high-performance institution in the Black Forest, a German economic powerhouse. We are top five in applied research in the South West and an active member of the European University Association. Offenburg is a highly-ranked university according to the CHE-Ranking, forming a thriving community with 4,500 students on several campuses. The university is widely recognised for its international reach and was one of the first German universities with international Master programmes.
The Department of Business and Industrial Engineering is consistently ranked among the top 10 business schools in Germany focusing on applied sciences. Offenburg University has more than 50 years experience of innovative teaching methods with small classes. We are business focused with regional and global links to corporates, banks as well as national governments and multilateral organisations.
The Department of Business and Industrial Engineering at Offenburg University is consistently ranked among the top 10 business schools in Germany* focusing on applied sciences. In addition to 45 Bachelor and Master programmes in German, Offenburg University offers eight international Master programmes with a global reach conducted almost exclusively in English. Our Master's degrees have received several awards, e.g. as one of the top 10 international Master's degree programmes in Germany.
The Department offers six Bachelor programmes for more than 1.000 students providing a unique combination of the latest academic research, practical application and a broad variety of topics. Our Double-Degree with VIA University College in Denmark in Logistics and Trade provides additional opportunities to perform on the global job market.
Seven Master programmes guide you through management and entrepreneurial leadership to perform at the top of the industry. The Offenburg doctoral programmes in cooperation with our partner universities enable researchers to accelerate progress towards successful academic careers and well-paid leadership positions.
Offenburg Bachelor and Master degrees as well as our joint Doctoral programmes enable you to work with ambitious academics and practitioners discovering an experience that is truly transformational.
*According to the CHE-Ranking
Study at one of the most beautiful university locations in Germany: The Department of Business and Industrial Engineering is located near Offenburg in the picturesque Gengenbach, the gateway to the amazing Black Forest.
Stunning architecture at the Klostercampus with basilica and herb garden from the 12th century: Our main location in the historic center of the old imperial city of Gengenbach, where you will find state-of-the-art lecture rooms and IT infrastructure, innovative study areas and the restaurant in the historic monastery cellar. In the adjacent Vorbeckgebäude are, among other things, the library as well as excellently equipped laboratories for lectures, seminars and research projects.
The Bildungscampus, opened in 2013, also offers state-of-the-art auditoriums with PC pools, innovative laboratories and seminar rooms. The Bildungscampus is only a 10-minute walk away and ideally connected to the Klostercampus.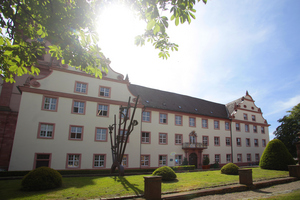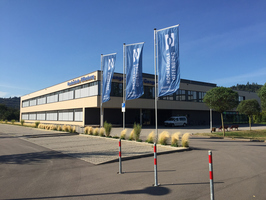 Room: 1.12

Klosterstraße 14, 77723 Gengenbach

montags 11:35 - 13:05 Uhr
Room: 1.08

Klosterstraße 14, 77723 Gengenbach

Vormittags: Mo. + Mi. + Do. Kloster GB; Di. + Fr. BC